By lesopack |
28
June 2023 |
0
Comments
The Power of Cosmetic Packaging: Top Trends and Innovations for 2023
Cosmetic packaging is much more than just boxes and containers. It is a visually stunning, multi-functional piece that can tell a story about your brand, highlight your product's features, and boost customer satisfaction. With a whopping $532 billion global market value, the beauty industry is continuously exploring new ways to improve packaging quality, sustainability, and practicality. In this blog post, we'll dive into the top cosmetic packaging trends and innovations for 2023 that will make you stand out from the competition and enhance your customer's experience.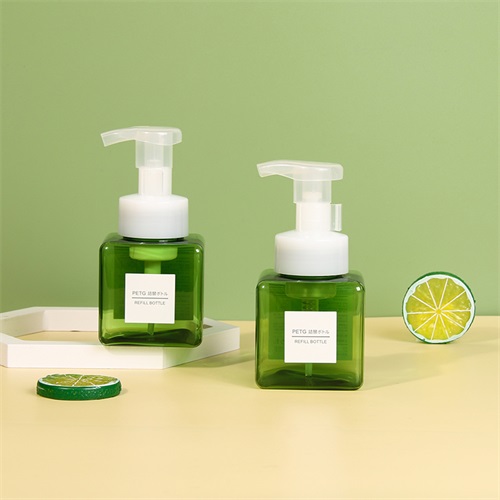 1. Sustainability and Eco-Friendliness
Having eco-friendly packaging is no longer just a trend but rather an industry essential. Customers are becoming more environmentally conscious and expect brands to follow suit. However, eco-packaging shouldn't compromise the quality and aesthetics of the product. Being green can also mean sleek and sexy. For instance, refillable and reusable packaging options that feature minimalist design are becoming increasingly popular. Brands are also utilizing sustainable materials such as bamboo, glass, aluminum, and even food waste to create their packages. Allstream packaging one brand that has been utilizing an innovative alternative source of plastic waste to create stunning cosmetic packaging that's simultaneously promoting sustainability. Additionally, brands are moving towards biodegradable, compostable, and recyclable materials that can lower the carbon footprint of their product.
2. Clean and Minimalist design
Clean beauty has been a significant trend in the beauty industry, and it's been translated into packaging design. In 2023, less is more when it comes to design. Simple, elegant, and minimalist designs convey a sense of luxury, high quality, and authenticity to the customer. Brands are abolishing complex patterns that compromise the essential information on the packaging, such as the product name, ingredients, and instructions, instead, creating white or pastel-colored packaging with strong typography that conveys their brand's ethos. This minimalist design not only highlights the product but also makes for an excellent social media post background and a perfect Instagram feed layout.
3. Personalization and Customization.
Personalization isn't a new trend, but it's still relevant and expected to rise in 2023. With the rise of D2C brands and e-commerce stores, brands are looking for ways to strengthen their connection with customers. Customized packaging is a cost-effective way to target a specific audience and build loyalty towards your brand. Incorporating limited, seasonal collections, including personalized beauty products or packaging to cater to a specific demographic, increases engagement with customers. Brands that provide customization options, for example, label printing with the customer's name or providing stickers for customers to add to their packaging, have added a personal touch to the customer's experience.
4. Innovative Technology.
As the beauty industry evolves, so are packaging technologies. In 2023, consumers are looking for smart, tech-infused packaging that does more than merely hold their cosmetics. One neck in neck example of such an innovation are skincare patches we can wear when consuming cosmetics. Brands are incorporating Augmented Reality (AR) technology on their packaging, allowing customer to virtually try on products, and get a closer look at the product or, for instance, a tutorial on how to apply the product. QR codes on packaging can connect customers to extended product information, promotions, or tutorials compatible with smartphones. Another example is automatic makeup applicators, such as the Pennello, that consist of disposable sponge heads that save time and reduces makeup waste. Technological innovation creates an opportunity for brands to engage with customers beyond the physical store or e-commerce site.
5. Unique Shapes and Materials
Packaging is an extension of your product, and why constrain it to just a standard bottle or jar when you can innovate with spheroids, pyramids, rectangles, or even interlocking containers? Playing with shapes creates added value to the customer, catching their eye, and is visually appealing. Brands are also emphasizing the tactile aspect of packaging. Incorporating textures, raised lettering, or other features can provide a particular sensory experience that's memorable, adding charm to the customer's experience. Glass jewelry boxes with cork lids are a fantastic example of using unique shapes and materials to create visually attractive packaging while still being sustainable and eco-friendly.
Cosmetic packaging is a crucial aspect of a brand's identity, and by adopting the newest innovative trends and technologies, brands can stay ahead of the competition. In 2023, sustainable and eco-friendly packaging, minimalist design, personalization and customization, innovative technology, and unique shapes and materials are just a few of the essential trends taking the cosmetic packaging industry by storm. With cosmetic packaging trends transforming so rapidly, it is essential to stay updated with the latest trends. You owe it to yourself and your brand to keep abreast with what's Hot and not in the cosmetic packaging world. Ready to take your brand to the next level? Browse through top cosmetic packaging manufacturers and suppliers such as Allstream packaging and find the perfect packaging that will elevate your brand.
Leave a Reply
Your email address will not be published.Required fields are marked. *